CM intervenes, deadlock over smart city project ends – Times of India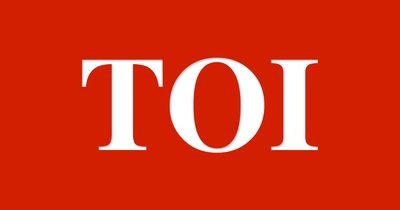 Thiruvananthapuram: Chief minister Pinarayi Vijayan's directive to stick with the proposal regarding setting up integrated command and control centre (ICCC) as part of the Smart city project gave a new headway to the project, which has been tangled in an internal conflict within the civic body.
Almost a year after the Smart City Thiruvananthapuram Ltd (SCML) finalized the firm and signed an agreement for the construction of the control centre at the corporation's main office, the ruling council of the civic body was unable convince the Left union which has steadfastly opposed to the project.
In a meeting held here on Saturday, Vijayan who had received a communication from the city corporation regarding the stalemate directed the civic body to go by the proposal.
While Mayor Arya Rajendran presented an alternative of setting up a back-up facility at Thampanoor, Vijayan asked the corporation to implement what was envisaged in the proposal.
Owing to the pressure from the Left union, SCTL was even forced to redraw the proposal and suggest new design.
Though mayor held repeated talks with the union representatives, it failed. Cloud hosting in a remote location was also mooted for the scheme.
With the site handover being delayed, SCTL also faced the risk of going for a retender and this would have further increased the project cost for which additional fund mobilization would have been required. CM's intervention is expected to speed up the transfer of project site to the company, which had won the bid for the project.
SCTL had proceeded with the decision to implement the control centre at the facilitation centre with support from the previous council. The building permit was also awarded by the corporation to SCTL for the project.
However, staff unions opposed the move citing that it would cause inconvenience to the public. Some of the major wings of the departments and related services are now made available at the facilitation centre and changing the location of the centre would not go down well with the public, according to the corporation staff who expressed reservations regarding the project.
The detailed project report for the scheme has fixed the estimated amount at Rs 2.90cr.
As per the project, ICCC will be an integrated system that will operate and manage multiple city service operations, including real-time monitoring and improving services delivery efficiency.
Various independent solutions will be integrated to command and control centre like smart water network: Continuous monitoring of water supply, intelligent traffic & transport management, SWM data centre and other features like early warning systemand smart mosquito density system.

FacebookTwitterLinkedinEMail