Computer Guidance Customer, Aldridge Electric, Moves Its eCMS ERP Software System to the Cloud – PR Web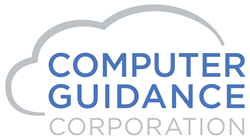 "CGC exceeded our plans and expectations by completing the migration with a very minimal downtime and interruption to our business." Patrick Laud, Manager of Information Technology, Aldridge Electric
SCOTTSDALE, Ariz. (PRWEB) October 07, 2021
Computer Guidance Corporation, the leading developer of cloud-based ERP solutions for the construction industry, today announced that Aldridge Electric has migrated its backbone enterprise resource planning solution, eCMS, to the Cloud leveraging Computer Guidance's Managed Cloud Hosting services and state-of-the-art SaaS data centers.
Aldridge Electric's Hosted eCMS ERP system now resides in a cloud computing environment where users access and operate the feature-rich, fully integrated construction management software over the Internet through a highly secure Web portal.
"As we were dealing with the constraints of the COVID-19 pandemic and embracing the remote work environment, we decided that it was time to eliminate unnecessary workloads, costs and risks," said Patrick Laud, Manager of Information Technology, Aldridge Electric. "CGC not only delivered a successful migration of our fairly large and complex ERP database and environment on a short notice, but they exceeded our plans and expectations by completing the migration with a very minimal downtime and interruption to our business."
With $500 million in annual revenue, 1,300 employees and over 65 years of experience completing complex infrastructure projects, Aldridge is widely recognized as one of the leading contractors in the country. Aldridge has built a reputation for completing challenging projects in the transportation, power, utility and industrial markets while upholding their commitment to being incident and injury free.
"Businesses around the world have faced many new and unique challenges this past year due to the pandemic, including the need to embrace accelerated digital transformation and cloud system deployments," said Bob Shantz, Director of Infrastructure and Cloud Services, Computer Guidance Corporation. "With Hosted eCMS, Aldridge Electric can now focus on their business while leveraging the integrated data and digital workflows that our eCMS ERP provides without the need to worry about the management and maintenance of the underlying ERP system and infrastructure."
About Computer Guidance Corporation
With over 20% of their clients represented on top ENR lists, Computer Guidance Corporation delivers the leading construction enterprise resource planning solution including financial and project management, #1 business intelligence, mobile, and enterprise content management. Scalable, customizable, and cloud-hosted, CGC serves thousands throughout North America. Computer Guidance Corporation is part of the JDM Technology Group, a global construction-specific software conglomerate that serves more than 500,000+ in 40 countries and 6 continents. https://computerguidance.com/