Kantar Adds Sytel CCaaS Platform to Global CATI Centres – Daily Research News Online – Daily Research News Online
Kantar has integrated Sytel's Contact Centre as a Service (CCaas) cloud platform into its CATI centres, to deal with an expected load of more than 3,500 concurrent telephone interviews across over 25 countries.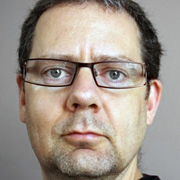 Sytel's 'Softdial Contact Center' (SCC) flagship suite of applications and services can be deployed either via public or private cloud, or on-premise. SCC manages communication of all media types – voice, chat, e-mail, SMS, social and video – automatically combining and load balancing all contact sessions between all agents, all queues and campaigns with its Automatic Session Distributor.
Kantar uses CATI for interviewing and quota management, with the Sytel platform supporting local carriers connected back to the central solution. Both the cloud servers and the dialler platform are fully managed by Sytel, and interviewers can access the system either from office or home, with a headset to make use of the WebRTC phone built into the browser. In addition, Sytel has designed individual and centralised reports and customised a supervisor console specifically for Kantar.
Dave Murray (pictured), Director of Technical Solutions at Kantar, commented: 'Sytel's solution supports multiple, segregated tenants, which allows our operating companies to remain separate, keeping control of client-sensitive data and deploying their own local configurations to maintain compliance and productivity. Sytel's extensive experience, in both cloud hosting operations and support for CATI, together with its global leadership in predictive dialling were the key determinants in choosing them as our partner for this company-critical activity.'
Web sites: www.kantar.com and www.sytel.com .